Hey, I'm Annie Wilson.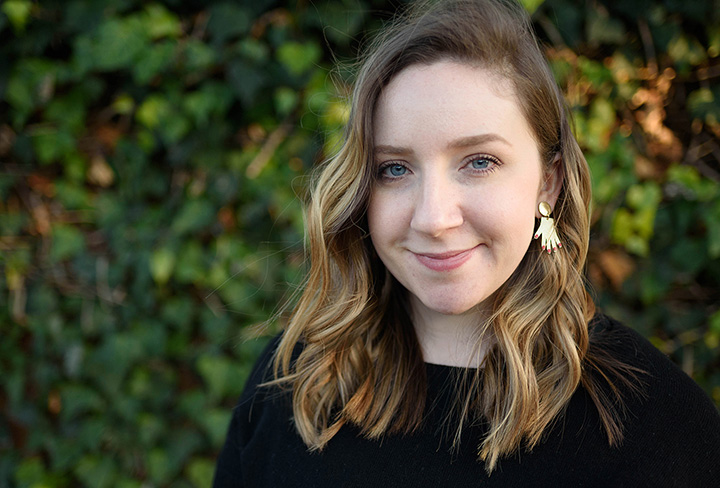 I'm an Australian designer, currently Senior Designer at This Little Duck in Sydney. I lead the design direction on our client work and internal projects.
At This Little Duck I take ownership over our design process from start to finish—through concept development, prototyping, branding, visual design and front-end development. Some of our clients include UNSW, ABC, SBS, Garage Sale Trail and Inner West Council.
I've been in Sydney for over six years, where I've designed for mobile product studios, agencies and startups. My work includes anything from translating concepts into wireframes and prototypes, to defining a product's visual identity, creating polished UI design mockups, or creating an online style guide. Bringing everything to life with production ready front-end development (HTML, CSS and basic JS), whether that be developing templates or building a pattern library of UI components.
To me, design means going beyond the visual. Design means shaping a product experience from start to finish, iteration by iteration. Being an advocate for the user. Connecting the dots between what a client wants and what problems they are trying to solve. Bringing order from chaos and getting my hands dirty in the details.
I've been designing my whole life. I was raised in a small farming town in Victoria, Australia, where I learned to work hard, to take life easy, to never lose patience, and above all to value authenticity.
When I have time to myself, I like to grow chilis and figure out what to do with them, and I've been carrying my camera around the world.
What I've been up to recently…
Dabbling in a bit of 3d Modeling after being awestruck by Monument Valley 🙌
Over the past 6 weeks my husband and I moved out of our apartment in Sunny Sydney, reduced our combined belongings to 60kg of luggage and moved to London!
2015–Present
Senior Designer
This Little Duck
Led design direction for inhouse products and for clients like UNSW, ABC, SBS, Ooh! Media and Inner West Council. Led company rebrand—new visual identity, new website. Saw designs through from concept to development. Created online pattern libraries for web apps and websites, and wrote lean, accessible, production ready markup and css.
2010–2017
Freelance Product Design
Worked on freelance projects for clients. Design and front-end development for mobile apps and responsive websites, customised Squarespace sites and created visual identities for startups.
2013–2015
UI Designer and Front-end Developer
Enigma (formerly XO Digital)
Designed user interfaces for responsive websites and tools. Designed home loan calculators and interactive financial planning tools. Designed websites for nib, Eco Logical Australia, Downer Group and Kitchenaid.
Transformed designs into software with front-end development. Improved design output and bridging the gap between designer and developer. Conducted usability evaluations and analysed research to provide user experience recommendations.
2011–2013
Digital Designer
Creative Licence Digital
Established creative direction for a range of digital products for clients and in-house products. Trained, mentored and oversaw work of junior designers. Designed products, apps and responsive websites for user interfaces across digital platforms for clients like Novartis, Roche, Monster Energy and Woven Image.
Led design of in-house iOS enterprise platform—Field inTouch—from concept and wireframing to creative direction, design of visual system of user interface elements and front-end development (HTML & CSS), including a Mobile CRM Data Management system module for sales presentations.
2010
Waste Education Project Officer
Charles Sturt University
Designed and implemented education campaign with CSU Green at Charles Sturt University about recycling, reducing waste and sustainability. Designed all educational material for campaign-interactive Flash based tutorial, posters, maps of recycling areas around campus and presentations.
2007–2010
Charles Sturt University, Wagga Wagga
Bachelor of Arts, Graphic Design
2010
Brobygrafiska, Sweden
Graphic Design Exchange Program
2008
Oregon State University, United States
Graphic Design Exchange Program