Hey, I'm Annie Wilson.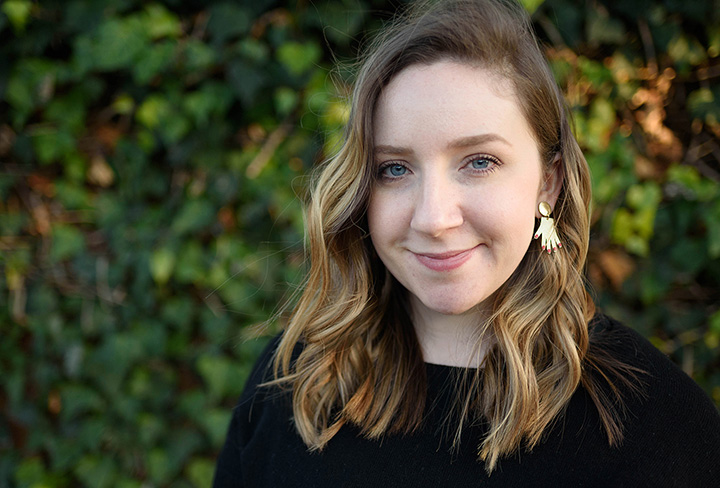 I'm an Australian Product Designer, with over 9 years creating beautiful product experiences. Currently leading design and spreading financial literacy at Blackbullion in London.
I spend my working days fully embedded in our product design process, from user research, through concept development, prototyping, UX/UI, branding and visual design. Additionally I provide art direction across our marketing and content team, refreshing our brand and overseeing our junior design team.
When I'm not at work, I'm likely doing a spot of balcony-gardening or attempting to make something beautiful at pottery but failing and giving them as gifts to unsuspecting friends.
2019–Present
Lead Designer
Blackbullion
2018–2019
UI Designer
Blackbullion
2015–2017
Senior Designer
This Little Duck
Led design direction for inhouse products and for clients like UNSW, ABC, SBS, Ooh! Media and Inner West Council. Led company rebrand—new visual identity, new website. Saw designs through from concept to development. Created online pattern libraries for web apps and websites, and wrote lean, accessible, production ready markup and css.
2010–2017
Freelance Product Design
Worked on freelance projects for clients. Design and front-end development for mobile apps and responsive websites, customised Squarespace sites and created visual identities for startups.
2013–2015
UI Designer and Front-end Developer
Enigma (formerly XO Digital)
Designed user interfaces for responsive websites and tools. Designed home loan calculators and interactive financial planning tools. Designed websites for nib, Eco Logical Australia, Downer Group and Kitchenaid.
Transformed designs into software with front-end development. Improved design output and bridging the gap between designer and developer. Conducted usability evaluations and analysed research to provide user experience recommendations.
2011–2013
Digital Designer
Creative Licence Digital
Established creative direction for a range of digital products for clients and in-house products. Trained, mentored and oversaw work of junior designers. Designed products, apps and responsive websites for user interfaces across digital platforms for clients like Novartis, Roche, Monster Energy and Woven Image.
Led design of in-house iOS enterprise platform—Field inTouch—from concept and wireframing to creative direction, design of visual system of user interface elements and front-end development (HTML & CSS), including a Mobile CRM Data Management system module for sales presentations.
2010
Waste Education Project Officer
Charles Sturt University
Designed and implemented education campaign with CSU Green at Charles Sturt University about recycling, reducing waste and sustainability. Designed all educational material for campaign-interactive Flash based tutorial, posters, maps of recycling areas around campus and presentations.
2007–2010
Charles Sturt University, Wagga Wagga
Bachelor of Arts, Graphic Design
2010
Brobygrafiska, Sweden
Graphic Design Exchange Program
2008
Oregon State University, United States
Graphic Design Exchange Program